Innovative Supplies manufactures art driven stationary for kids, teens, young adults, teachers and art enthusiasts.
Press coverage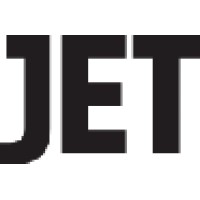 "Innovative Supplies is the company that's shaking up things in online retail and Nneka Brown is the woman behind it."
JET MAGAZINE - September 26, 2016
Partners
Non-Profit
Innovative Supplies has partnered with Usher's New Look Non-Profit and created a line of stationery notebooks featuring art work by students within the non profits organization. A % of profits from sales will go back to Ushers New Look to help at risk and underserved urban youth find their spark in entrepreneurship.
Testimonials
★ ★ ★ ★ ★
"Just found @innovativesupp and totally in love with these notebooks for me & the kids. Think Back To School!"
★ ★ ★ ★ ★
"These are AWESOME. I'm a black female scientist and I wish I had these growing up. Kudos to you! "
Candrea McMillian
★ ★ ★ ★ ★
"Thank you so much for these great products. My kids are so excited!"
Demetria Armstrong